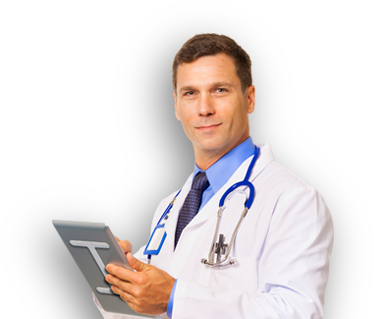 Anti Slip Grips
Joslin Anti Slip Grips for Mobile Devices | Double T for iPad, Tablets, and Larger Devices
Overview
Application
Specifications
The Double T is a no brainer for the back of an iPad, tablet, mini -­‐ any handheld device that you want to read both vertically and horizontally. It's design creates the simplest, most ergonomically comfortable grip you will ever get on your device. We know that the simplest, easiest solution is always the best and the Double T is at the top of pyramid.
The design creates a great grip and a steady platform for computing as the device lays on a desk or table. The silicone grip will not let your device slide around on almost every surface plus it provides slight elevation above wet and sticky surfaces -­ just in time for that coffee spill. Hold you device with one hand, compute with the other. Carry it at your side comfortably with one hand. Relax.
APPLICATION INSTRUCTIONS
Adhesive sticks to metal, plastic, coated leather and most hard surfaces. After removing the grip from its package and before peeling off the paper to expose the adhesive, lay the grip on the device to confirm exactly where it will be placed. Make sure the surface is clean and dry. THE ADHESIVE ATTACHES JUST ONE TIME, SO CHOOSE PLACEMENT CAREFULLY.
REMOVING PAPER COVER
For easiest removal, bend the grip inward until a gap is created between the adhesive and paper at the apex of the bend. Carefully peel off paper cover. Try not to touch the adhesive while applying the grip. Once placed, press hard on the grip for a few seconds to assure a firm seal and to eliminate air bubbles. (See photos to the left illustrating the paper removal).
REMOVAL
To remove the Joslin Grip™, peel the grip off of the device. If adhesive residue remains, use an adhesive removal solvent to clean the surface.
APPLICATION TRANSLATIONS
El adhesivo se une a metal, plástico, cuero revestido y la mayoría de superficies duras. La superficie debe estar limpia y libre de grasa y suciedad. Mida el lugar donde sus dedos sujetarán el dispositivo, aplique la cinta aisladora y presione fuerte para pegar el adhesivo.
Brand Name: Joslin Anti-Slip Grips™ – DOUBLE T
Model Number: 1575 J
Package Size: 7 inches (17.78 cm) long, 5 inches (12.7cm) wide, 1/4 inch (6.35cm) deep
Package Weight: 1 ounce (28.4g) Item Weight: 1/2 ounce (7.1g)
Product Dimensions: 4 1/2 inches (10.8cm) long, 3 inches (7.6cm) wide, 1/4 inch (0.635cm) deep
Possible uses: iPads, readers, mini's, tablets, clipboards.
---
More from this collection